The Houston area is seeing moderately drier and cooler air this morning, with lows within the mid-60s. We are going to proceed a slight downward trend in temperatures until the arrival of a robust cold front on Friday that ushers in much colder air for the weekend, and beyond. It still looks as if inland parts of the realm will drop down into the upper 30s by Sunday morning, so this ought to be our first real taste of what passes for winter-like weather in Houston, since March.
Thursday
Western parts of the realm are again seeing some patchy fog, but this can burn off inside an hour or two of sunrise as air temperatures warm. Highs today will likely be within the low 80s, with mostly sunny skies, and lightweight easterly winds. Those winds shall be transporting moderately drier air because of this of the general circulation of Hurricane Nicole, which struck the eastern coast of Florida early this morning. Low temperatures Thursday night will drop into the mid-60s.
Friday
Veteran's Day will start out quite a bit like Thursday, and when you are attending any ceremonies throughout the morning hours the possibility of rain is low. We are going to see the potential for at the least some scattered showers throughout the afternoon hours, nevertheless, with the very best probabilities throughout the evening hours before midnight. The front itself should move into the realm, from northwest to southeast, throughout the late morning to late afternoon hours. In consequence, highs on Friday will probably reach the upper 70s, with mostly cloudy skies. Temperatures will plunge overnight, into the 40s.
Saturday
Skies shall be mostly sunny on Saturday, with highs topping out at about 60 degrees. Winds shall be brisk, gusting out of the north at as much as 20 or 25 mph, although these will begin to ease off throughout the the afternoon and evening hours. Temperatures will bottom out on Saturday night, likely within the low 40s in central Houston, with cooler conditions further inland.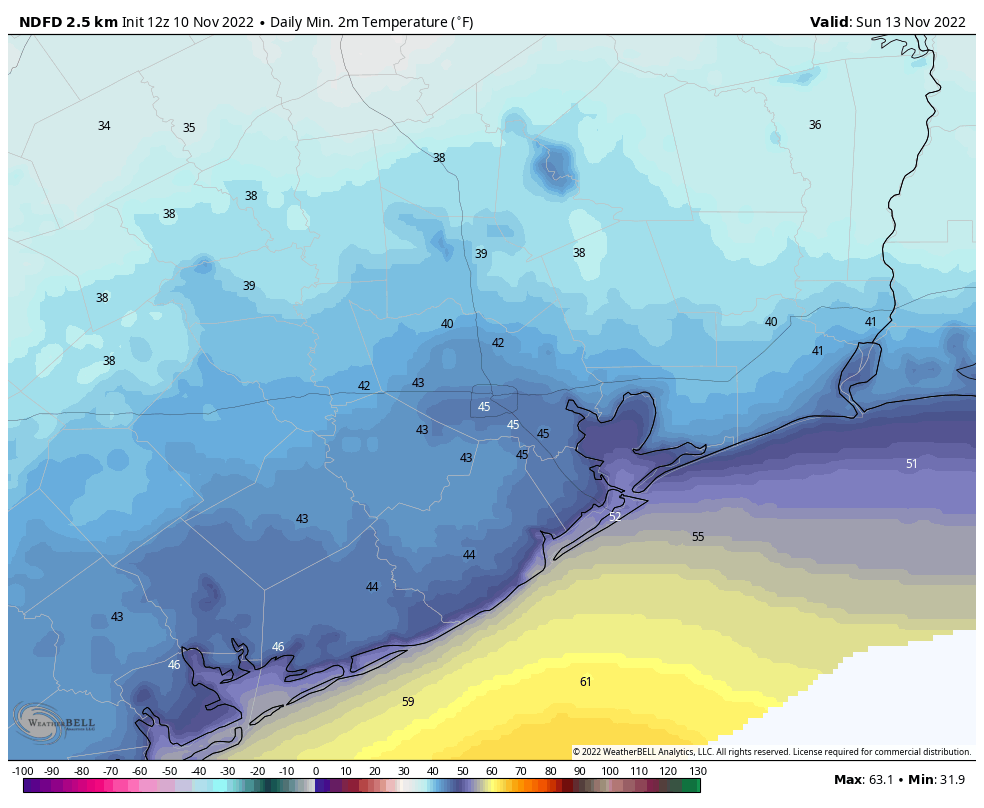 Sunday
Skies ought to be partly to mostly sunny on Sunday, with high temperatures around 60 degrees. Lows on Sunday night shall be about 5 degrees warmer that Saturday night as our air moderates somewhat.
Next week
Houston's air will begin to warm up, and change into more humid on Monday in response to a more southerly flow. A low pressure system within the Gulf of Mexico is prone to bring a healthy probability of rain on Monday, as highs get into the mid- to upper-60s. But just as you're thinking that warm weather is likely to be coming back, a reinforcing cold front will arrive afterward Monday to bring winter-like conditions back. Most of the remainder of next week will likely see partly cloudy days, with highs within the upper 50s to lower 60s, and nighttime lows within the 40s.
Fundraiser
On Tuesday Space City Weather kicked off our annual fundraiser, and we actually appreciate the support up to now. Head over here to our fundraiser page to pick from a collection of merchandise, or to simply donate money (select "make a donation only"). That is your one probability throughout the yr to directly support the work we do!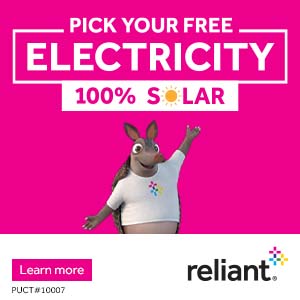 Source link