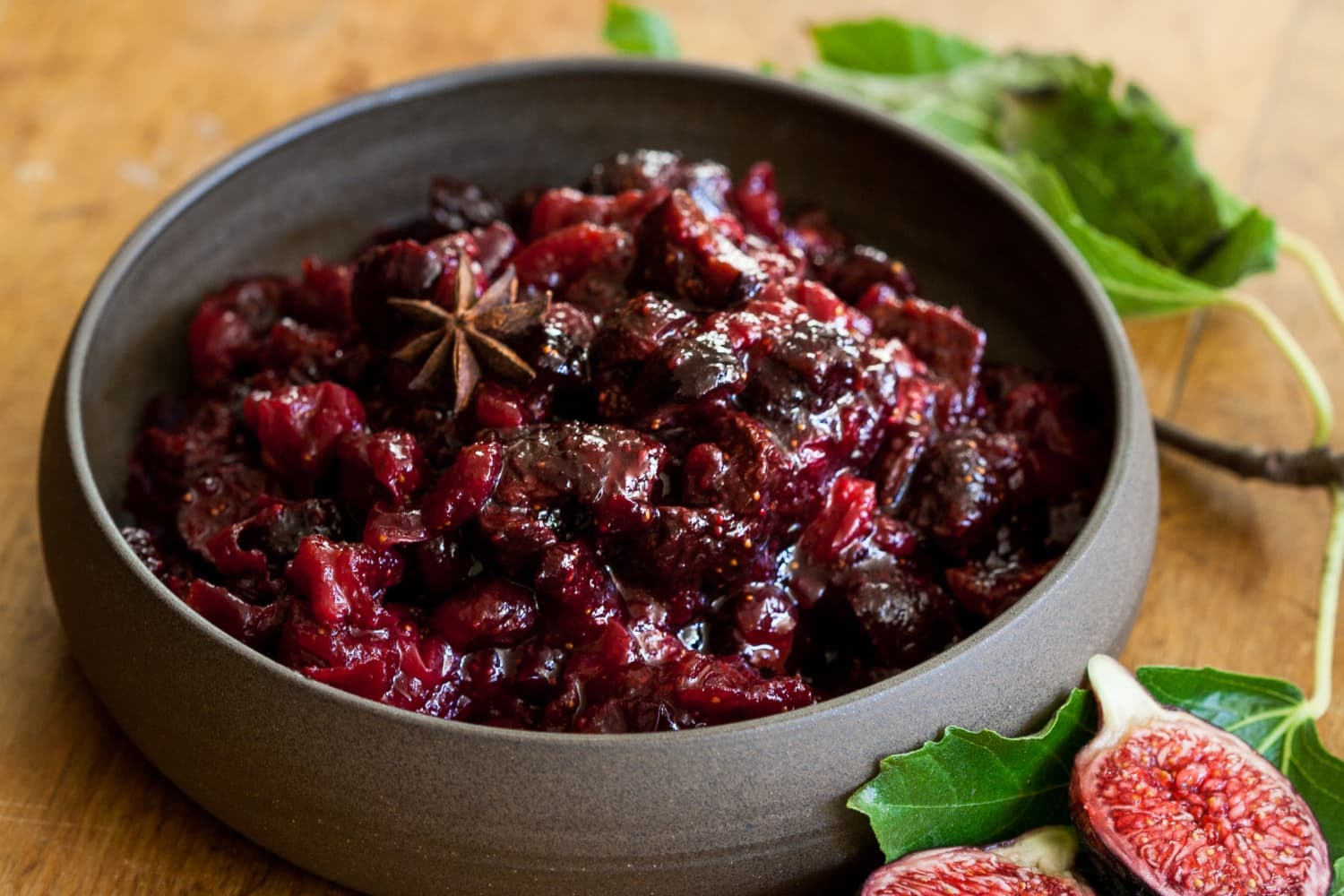 published about 8 hours ago
From my first week at Kitchn, nearly seven years ago, I've had my eye on Faith's fig cranberry sauce. The cranberry sauce is an indispensable part of my perfect Thanksgiving plate. I attribute it to my New England roots and the ubiquitous can of cranberry jelly on our holiday table as I grew up. While I loved this can, the fresh cranberry sauce was one of the first Thanksgiving recipes I learned to make as a teenager, considering how easy it is to master.
Since then, I have been bringing her bowl to the table, no matter where I celebrate. I never felt like messing about with a recipe other than adding an orange zest from time to time, until I stumbled upon Faith's recipe. I'm as much a fan of figs as cranberries, so the combination of these two sold me out in no time. However, I didn't really make a change until last year when I held my first Thanksgiving. My only regret is that I didn't wait that long.
Improved cranberry sauce that is just as easy to prepare
What makes this cranberry sauce unique is not only the addition of candy-like dried figs – it is also a blend of warm baking spices (anise, cinnamon and ginger) and a generous portion of rye or bourbon. These simple improvements result in a cranberry sauce that has a multi-layered flavor and is surprisingly complex. However, this is no more difficult to make than the recipe on the back of a bag of fresh cranberries. Additionally, you can do it a week before the feast.
If you are in doubt about whiskey, whether it's because you're serving kids or guests who don't drink, know that alcohol is boiling. However, it can also be replaced with freshly squeezed orange juice or extra water. One thing that isn't negotiable is saving enough of this sweet and tart sauce to enjoy your leftovers. Spread them over yogurt and oatmeal or, better yet, put them in your weekend pancake batter.
Source link