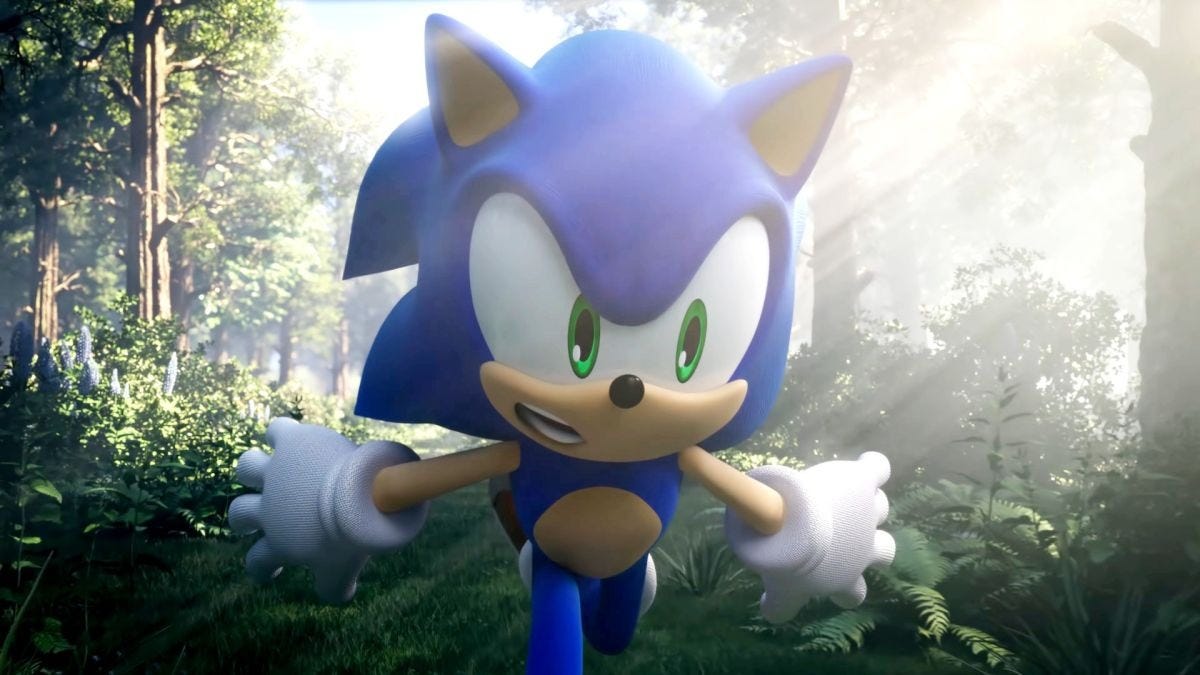 You often play the sport for several hours and be happy to specific your thoughts on it. Not a full review or anything, but you'll be able to often say "Oh yeah that is good" or "No, let it go, it's terrible" or something like that. But no Sonic Frontiers. A few hours and I'm in no way sure what to make of it. Who is that this game for? Why was it made? Why am I still playing this? What the hell is occurring?
When the primary gameplay trailer for Sonic Frontiers was revealed earlier this yr, the response to it was a mixture of confusion, memes, and multiple comparisons to Breath of the Wild. It looked prefer it bland demo of Unreal Engine that somebody pushed Sonic in. Fans wanted the sport to be delayed within the hope it might change or improve. It didn't occur. In response to all of the criticism and memes, Sega told fans simply, "I do not understand "Frontiers. They didn't understand it. Nevertheless, after our very own Ethan Gach checked it out for pre-release, he still didn't get it. And now, after this week's release on consoles and PC, I've spent a few hours and still don't understand it.
Sonic Frontiers is just not like an enormous recent video game from a longtime publisher, but more like a random game that got here out on Steam and was modified by a Sonic fan. It isn't a very bad thing …
Right outside the gate, the opening cutscenes are weird and the characters of Sonic like Eggman and Tails appear like they've dropped out of a last-gen game, but exist in a world that appears like it has been rendered in a contemporary version of Unreal Engine. The plot involves Eggman, Sonic's longtime enemy, finding an ancient statue or something like that and starting an invasion of magical cyber robots. I have no idea. Sometimes I'm not even sure the sport knows what is going on on. The set throws Sonic himself right into a large and strange world, comfortably crammed with grind rails, drop bumpers and collection rings.
G / O Media may receive a commission
It is also a really lonely world. There's little music. It's just mostly Sonic, at the least within the early morning hours, jumping alone. No completely happy music. No cute robots or cartoon monsters. Only photorealistic cliffs, rivers and grass will keep the corporate of the famous hedgehog. Sometimes I felt like Norman Reedus within the early areas of Death Stranding. (No, Sonic doesn't pee on this game or drink Monster Energy.)
If you take control of Sonic, after wild cutscenes, things get well and likewise… worse? Playing this game is a roller coaster, with one making me a bit of uplifting and the opposite making me wonder why I'm wasting my time.
Sonic steers like shit until you trigger it, at which point it feels snappy and in-game assists kick in helping you to make higher turns or easily platform between objects. But then you definitely start walking again and it feels awkward and the sport sometimes felt confused about which direction I used to be going and when to assist me and when not. The entire experience is messy, then you definitely discover that the sport has tons of sliders that permit you immediately change the way in which Sonic moves and controls!
Again, this does not feel like a game, or at the least not the sort of game I'd expect from Sega, Capcom, EA or anything. It appears like a wild mod that some dedicated Sonic fan has put together using a mixture of ripped resources and alternative art.
On this tutorial-looking world of Unreal Engine, there are puzzles which might be sometimes fun to remind me of my favorite moments from Wild Breath. Little puzzles that you simply solve with a few of Sonic's abilities. Other puzzles are too easy. One puzzle just made me run a bit of on the wheel. It really worked for Sonic, sure, however it wasn't much fun for me. Doing these scattered puzzles unlocks recent parts of the world map and sometimes adds recent quick grind tracks, allowing you to quickly move around a bigger map. Truthfully, it's loads more fun than clicking Fast Travel on the map screen like in lots of other open world games.
All of the puzzles, enemies, and other pieces come together in an excessively complex loop of multiple currencies, gems, and seeds that either upgrade Sonic or unlock recent things that then provide more of those resources, ultimately providing you with access to more locations and gem chaos that they involve cyber levels, and all of it just gets too big. I'm just here to run really fast, kill just a few things, and carry on running. Again, I understood most, but trying to clarify is just as fun as twiddling with these items.
And yet I continued to play. Why? Because, as I said before, when Sonic goes fast, the largely empty and lonely open world becomes a blur of colours as you jump onto various platforms and rails. A few of them are hidden on the sidelines, rewarding you for exploration. And I can not lie, it appears like finding the right line – allowing me to select up tons of rings and resources in only just a few stylish seconds – felt good.
Then I met one among the large titans it's worthwhile to speed as much as, like a weird modified version of Shadow of the Colussus, and forgot I used to be playing a Sonic game. After which the holographic cyber Amy began chatting with Sonik in a poorly written cutscene and was quickly reminded that no, I actually still play the Sonic video game. For some reason…
I do not think I like to recommend going out and buying it Sonic Frontiers. But I also understand why so many individuals check Sonic Frontiers. It's such an odd and (probably) expensive experiment from Sega. Rarely will we see big brands coming off the tracks in such an interesting way? Again, I do not think Frontiers is a very good game, but I'm glad the developers did something so different with such a preferred character and series.
Source link