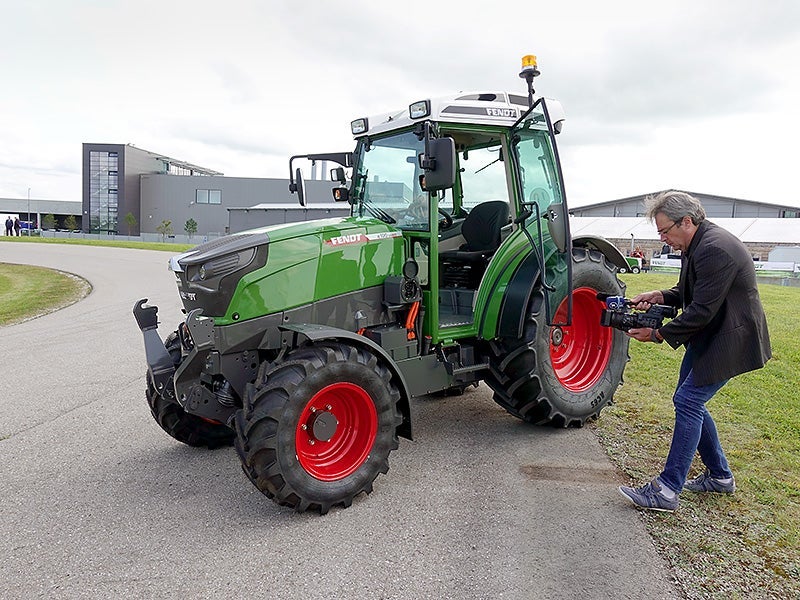 We frequently take into consideration electrifying the vehicles that carry people and heavy loads up and down our roads, like cars, transit buses, big rigs, school buses, and garbage trucks. There's good reason for this: these vehicles pump out a hefty portion of our transportation pollution in California. But to attain our goal of truly clean air, we want to affect all the things. This implies we want to shift zero emission ambitions beyond our roads to the equipment and machinery operating off the road.
There may be a complete world of off-road equipment. These machines literally operate on other terrains—anywhere but on our roads. These sometimes-forgotten pieces of kit include construction and farming machinery like bulldozers, tractors, compactors and trenchers, and every kind of trains, like passenger, freight, and industrial rail.
Off-road equipment is heavily polluting, generally burning one in every of the dirtiest fuels around: diesel. In truth, off-road mobile machinery makes up about 35% of all statewide transportation pollution. Electrifying this equipment is a vital steppingstone on the trail to a zero-emissions future. We are able to't clean up California's air if we don't clean up off-road equipment.
Thankfully, a historic hearing this week at California's air agency will get us that much closer to protecting our lungs and the climate. The California Air Resources Board (CARB) is hearing three vital items that can return big advantages to Californians: the Off-road Rule, Locomotiv Rule, and a record-setting $2.6 billion clean transportation funding plan. If approved, this stuff would require a number of the dirtiest, most outdated equipment in California to wash up fast and create an enormous pot of funding to support the transition.
A have a look at the health advantages expected to flow from the Off-road and Locomotive Rules gives a way of their sheer magnitude. Together, these two regulations would prevent near 4,000 premature deaths, avoid greater than 1,300 hospitalizations for cardiovascular or respiratory illness, and offer Californians a whopping $40 billion in health advantages. These stringent regulations will reduce statewide NOx emissions by 430,000 tons.
These advantages translate to lives modified and families protected against the devastation of respiratory illness and heart problems. On top of this, it will be almost not possible to get better these health wins and emission reductions for Californians without these requirements.
So, what would these regulations do?
The Off-road Rule hastens the timeline for when probably the most antiquated, diesel-spewing off-road equipment have to be put to rest in California. The regulation also charts a healthy path to zero emissions by requiring dirty equipment get replaced with less-polluting models. There can be continued work to shift these fleets to zero emissions, but we're on the suitable path.
The Locomotive Rule takes an analogous two-step approach. Certainly one of the best challenges with cleansing up trains is that they will proceed to operate for many years—sometimes as much as 60 years. While seemingly innocuous, which means probably the most archaic technology can spew toxic fumes alongside our homes and schools for many years. California's rule would put an end to this by requiring all trains operating in California for 23 years to retire unless they're zero emissions, starting in 2030.
At the identical time, CARB is charting an end to combustion trains in California. By 2030, all latest passenger, industrial, and railyard trains have to be zero-emissions. All latest long-distance locomotives will need to have zero-pollution by 2035.
The Off-road and Locomotive Rules can be major milestones not just for California's transition to a cleaner future, but for your complete nation. If California adopts these rules, other states are permitted under the federal Clean Air Act to follow suit. Regulations like these are the one sure solution to hold industry accountable for zeroing out emissions from their very own equipment, so the implications of this may very well be huge.
While financial incentives aren't any substitute for emission-reducing mandates, they may also help grease the wheels by supporting fleets, manufacturers, and purchasers with rebates and price cuts during this era of transition.
The Board can even vote on whether to approve a record-setting $2.6 billion investment in clean transportation. Not only is that this the biggest pot of zero emissions transportation funding in California history, but when combined with the groundbreaking levels of federal investment via the Inflation Reduction Act and the Bipartisan Infrastructure Bill funding, we face a really monumental level of funding for a zero emissions future.
The California Air Resources Board has a landmark opportunity on the hearing this week to push forward on zero emissions rail and off-road vehicles. These latest zero emissions policies are key moments where the rubber hits the road (and terrain, field, and turf) in shaping a future with clean air and a protected climate.
Source link