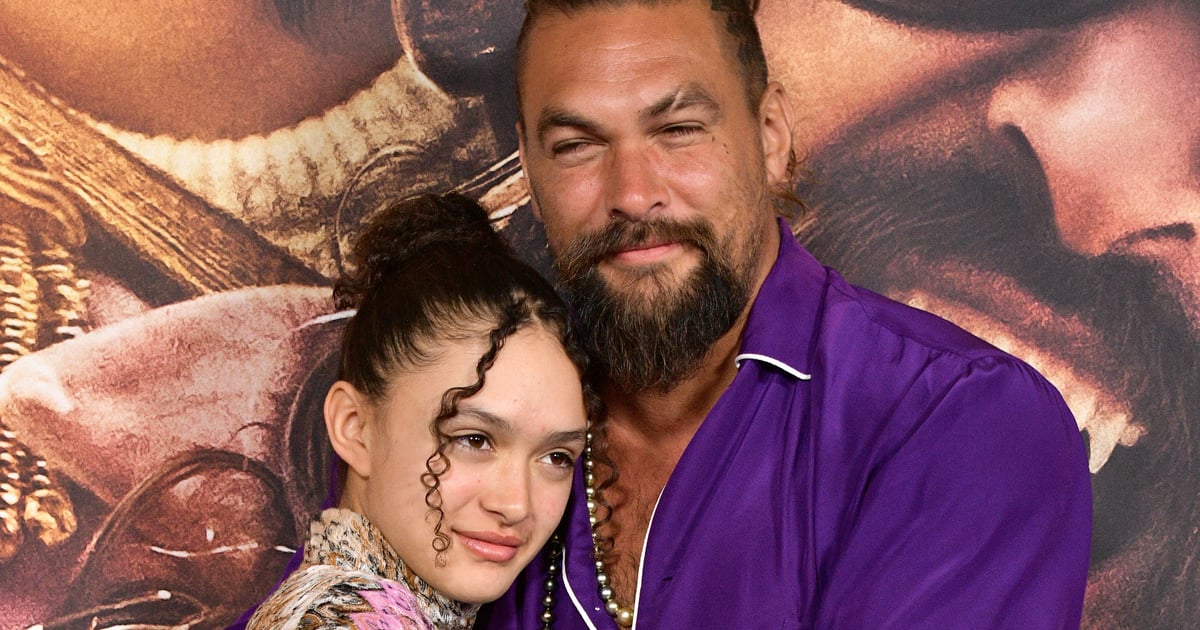 Lola Iolani Momoa might just have a career as a choreographer in her future. On Friday, her proud dad, Jason Momoa, shared a selection of behind-the-scenes photos and videos from the set of his Netflix movie "Slumberland" on Instagram, including two videos of Lola and his young costar, Marlow Barkley, teaching him a dance routine set to the tune of Dua Lipa's "Don't Start Now."
In the first video, Momoa struggles to follow the steps, but thanks to Lola and Barkley's perseverance he ends up nailing the moves in the second video of his post. "I love this movie. SLUMBERLAND. nov18 @netflix," Momoa captioned his post. "My baby girl and @marlowbarkley teaching us a @dualipa dance love u @ryantarran @francishlawrence @mztsummerville the cast and crew. my beautiful team always. and love to toronto aloha j. ps the rest is my trying to hide from marlow so i had enough energy to make this crazy movie. getting old."
Momoa may think he's getting old, but he clearly still has moves — even if he does take a little extra coaching to learn his daughter's complex choreography. In his first video, the "Game of Thrones" actor looks a bit lost as Lola and Marlow easily run through the routine while he tries to follow along in full costume. However, by the end, he's spinning and kicking with the best of them — and he even enlists his son, Nakoa-Wolf, to play the song so they can hum along while they dance.
The best part of all? The routine appears to have made it into the film, according to Lola. In a Nov. 10 interview with E! News from the "Slumberland" red carpet, the 15-year-old revealed her dad was so impressed by her work that the dance became a scene in the movie.
"We were there for most of the time," she said. "It was incredible. Me and my friends choreographed a dance routine to 'Don't Start Now' by Dua Lipa, and my dad loved the dance so he put it in the movie."
Is it any wonder Momoa's proud? Lola's only 15, and she already choreographed a scene for a Netflix movie — and taught her famous dad a few new dance moves in the process.