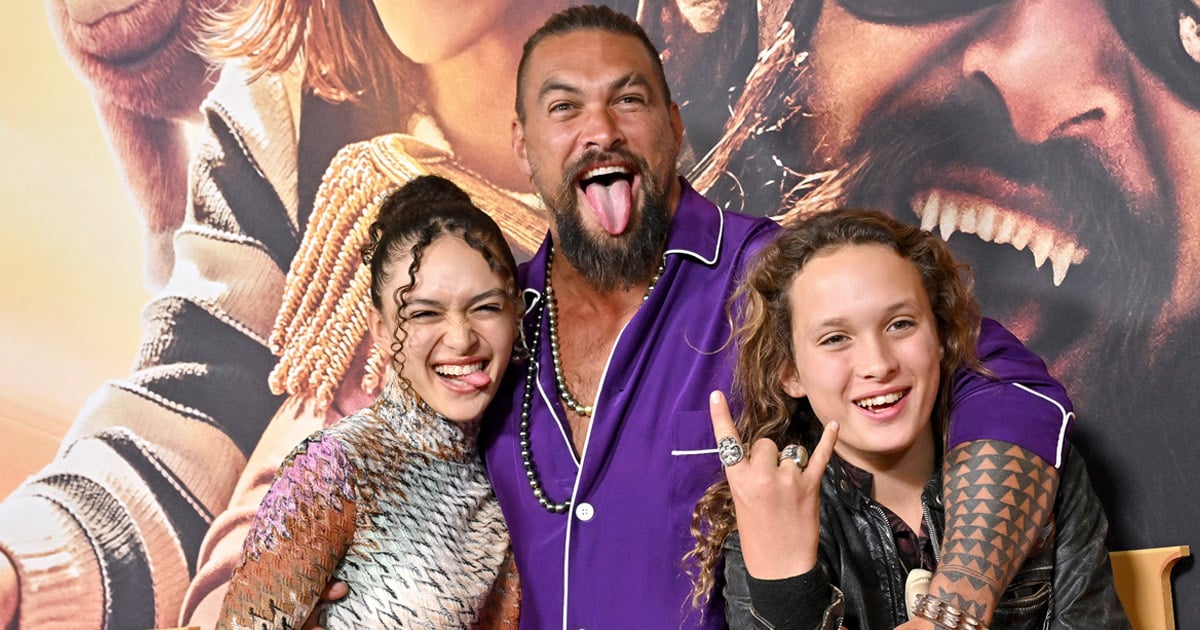 Jason Momoa made the "Slumberland" premiere a family affair. The actor walked the Nov. 9 red carpet together with his mom, Coni Momoa, and his two children, 15-year-old Lola and 13-year-old Nakoa-Wolf, who he shares together with his ex, Lisa Bonet. Though this marks a rare red carpet outing for the family, Momoa's kids did previously accompany him to "The Batman" premiere earlier this yr in March.
"My babies and my family are an important thing."
"My babies and my family are an important thing," Momoa told E! News on the premiere. "We all the time go on adventures so we go on road trips. We go wild and go camping around the globe." The actor also paused to share a sweet embrace with Lola on the carpet.
While Momoa normally keeps his kids out of the highlight, Lola wasn't shy about being interviewed, explaining that she joined her dad on set on a couple of occasion while he was filming "Slumberland" and directly influenced a scene within the film. "We were there for more often than not," she said. "It was incredible. Me and my friends choreographed a dance routine to 'Don't Start Now' by Dua Lipa and my dad loved the dance so he put it within the movie."
At 15, Lola still has loads of time to map out her future, but we would not be surprised if she followed in her dad's footsteps and went into the entertainment industry. Within the meantime, she and Nakoa-Wolf proved that humor runs within the family as they stuck their tongues out on the cameras on the red carpet alongside their dad.
That very same day, Momoa also stopped by "Jimmy Kimmel Live" to advertise his recent film while dressed as his character, Flip, in a set of silky purple pajamas. A couple of minutes into the interview, the actor stripped right down to reveal a butt-baring malo, a standard Hawaiian garment, that he went on to say he wears "on a regular basis."
See sweet photos of Momoa on the red carpet with Lola and Nakoa-Wolf ahead.
Source link