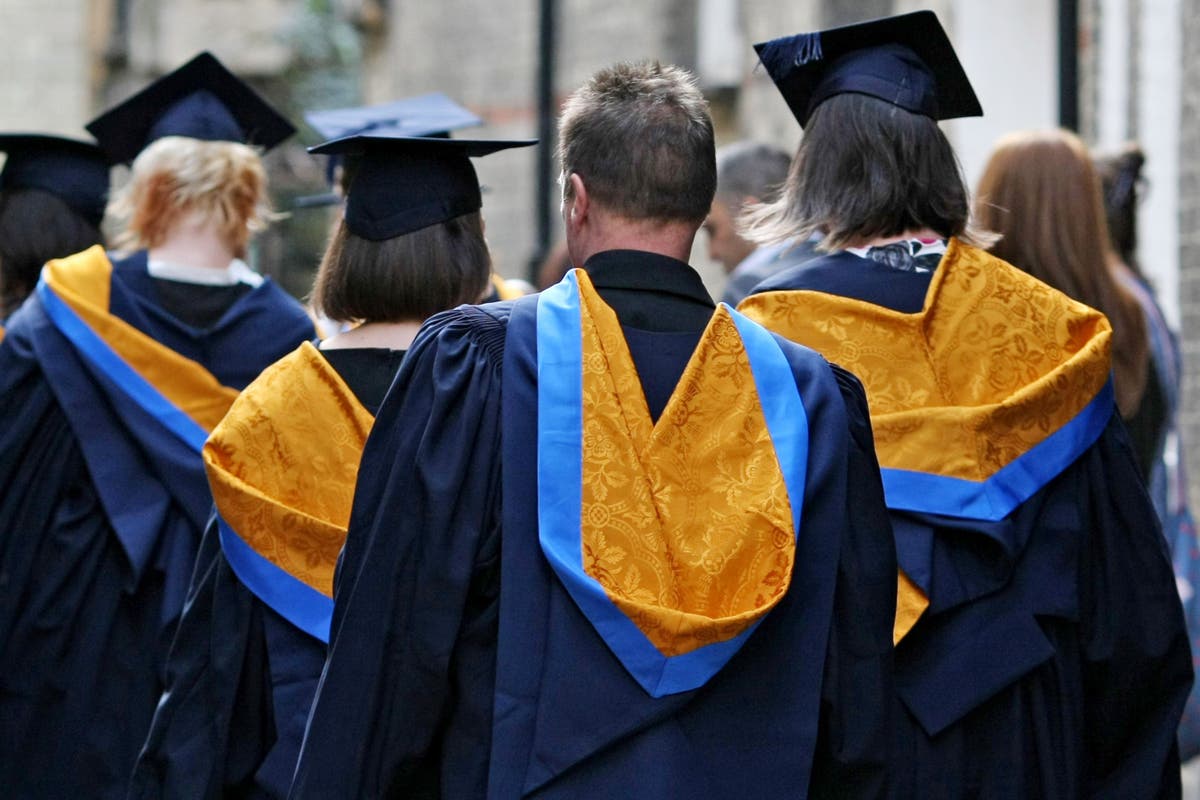 Universities still have to do more to cope with harassment and sexual misconduct towards students, a supervisory authority in England said.
The Office of Student Affairs (OfS) made recommendations last yr to enhance policies and systems, saying urgent motion is required to combat sexual abuse on campus.
It has ordered universities to, amongst other things, have a victim reporting procedure and minimize barriers to reporting.
Lots of them were partially implemented a yr later, but progress was "inconsistent and slow," the ranger said.
Has this story influenced you? Contact zoe.tidman@independent.co.uk
Its CEO, Susan Lapworth, said students "still don't feel adequately supported" in higher education.
She said an assessment of the colleges' response to the recommendations suggests that a distinct approach to improving sexual misconduct policy could also be needed.
OfS is ready to launch consultations on whether to make them a requirement for official university status, as supported by previous education ministers.
He asked all universities to review their policies to forestall and combat sexual misconduct on campus last yr, together with recent recommendations that included fair incident investigations and effective pastoral look after victims.
Students from 100 universities and colleges were screened for his or her thoughts on the reactions of their institutions.
The evaluation – carried out by SUMS Consulting – showed that over the past yr there was an improvement in the foundations and systems needed to combat sexual abuse on campus and a greater give attention to addressing this problem.
Nonetheless, it has been found that some universities and colleges progress more slowly than others, and there may be a scarcity of standardized practice across the sector.
It has also been suggested that sexual abuse between students is prioritized by higher education institutions fairly than harassment and abuse involving other parties.
Ms Lapworth of OfS: "Every student should have the ability to take part in all elements of their university experience without exposing themselves to harassment or sexual misconduct."
She added: "The assessment shows that while progress is being made, self-regulation has not been sufficient to make sure a consistent, effective approach for college students across the sector.
"Students still don't feel adequately supported by universities and colleges. This highlights the necessity for a distinct approach to stopping and combating sexual harassment and sexual misconduct, so we are going to seek the advice of next yr on the brand new registration requirement. "
A spokesman for Universities UK, which represents 140 institutions, said: "Our members are very serious about harassment and sexual misconduct and are working hard to fulfill their commitments on this area."
They said it was "encouraging" to see a guard dog discover that progress had been made, but accepted that "there remains to be a option to go."
Robert Halfon, Minister of Higher Education, said: "There is no such thing as a room for sexual harassment and misconduct in our world-class universities, and on behalf of every student I welcome the push and support of OfS in addressing this issue."
He said 74 universities had signed a pledge to finish non-disclosure agreements to silence victims of sexual harassment and bullying, and the education department expected all others to offer their names as well.
Source link