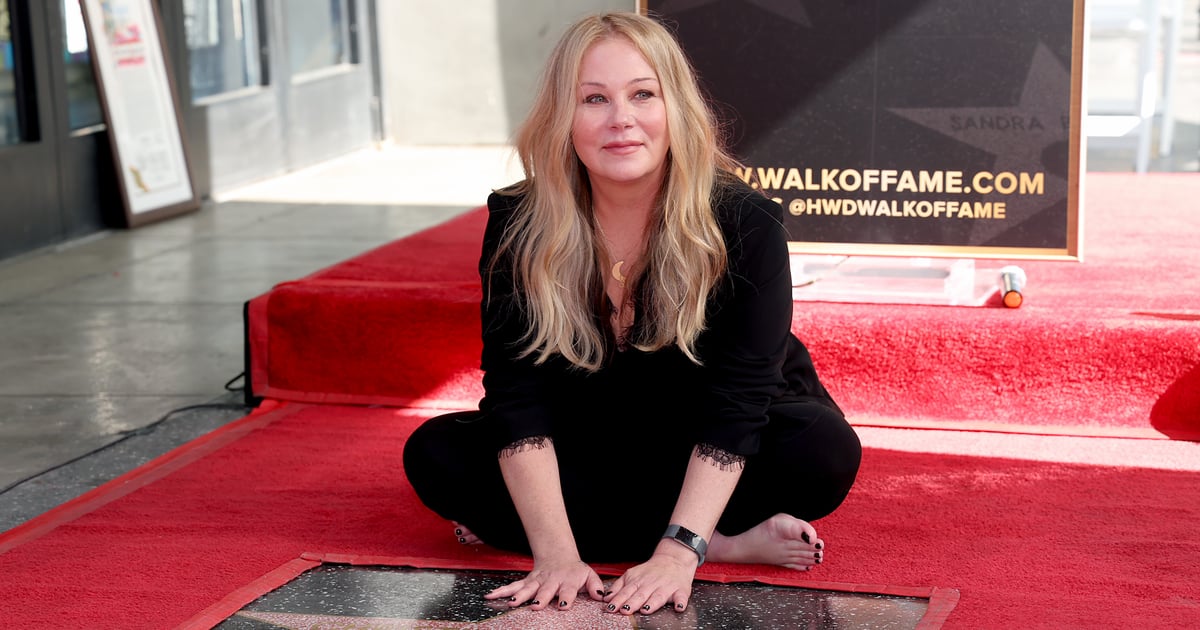 Christina Applegate is a star, and she or he finally had the ceremony to prove it. The actor was honored with a star on the Hollywood Walk of Fame on Nov. 14 surrounded by fans, family, and former costars, including her "Dead to Me" costar Linda Cardellini. The event marked Applegate's first public appearance since being diagnosed with multiple sclerosis, a chronic condition affecting the central nervous system.
"A very powerful person on this world is my daughter," Applegate said on the ceremony, holding back tears as she gave her speech. "You might be so way more than even . You might be so beautiful and sort and loving and smart and interesting. I'm blessed day-after-day that I get to get up and take you to your school . . . You might be my all the things. Thanks for standing beside me through all of this." True to her humorousness, Applegate added, "Oh, by the best way, I even have a disease. Did you not notice? I'm not even wearing shoes!"
Applegate's "Married With Children" costars Katey Sagal and David Faustino also spoke on the ceremony. An emotional Sagal said, "You are not alone. We're all here." Applegate first shared her diagnosis in August 2021 via a brief statement on Twitter. More recently, she's spoken about filming the ultimate season of "Dead to Me" while coping with significant symptoms, including being unable to face for long periods of time. "That is the primary time anyone's going to see me the best way I'm," Applegate recently told The Recent York Times.
Now, it seems that Applegate is slowly becoming accustomed to her latest normal, specializing in her healing, and asking her Twitter followers for his or her opinions on her latest "fancy" canes, which she hinted were for a "very vital ceremony." (Mystery solved!) And as she tweeted back when she was originally diagnosed, "It has been a troublesome road. But as everyone knows, the road keeps going. Unless some assh*le blocks it."
See more photos from her heartwarming ceremony below, and catch the ultimate season of "Dead to Me" when it hits Netflix on Nov. 17.
Source link